GIVE THE NHS A GIFT...
practice gratitude
If we all made one simple lifestyle change; it would impact our nation's overall health and ensure fewer demands are placed on the NHS in the future.
Make your pledge now!
My NHS gift is to...
My NHS gift is to...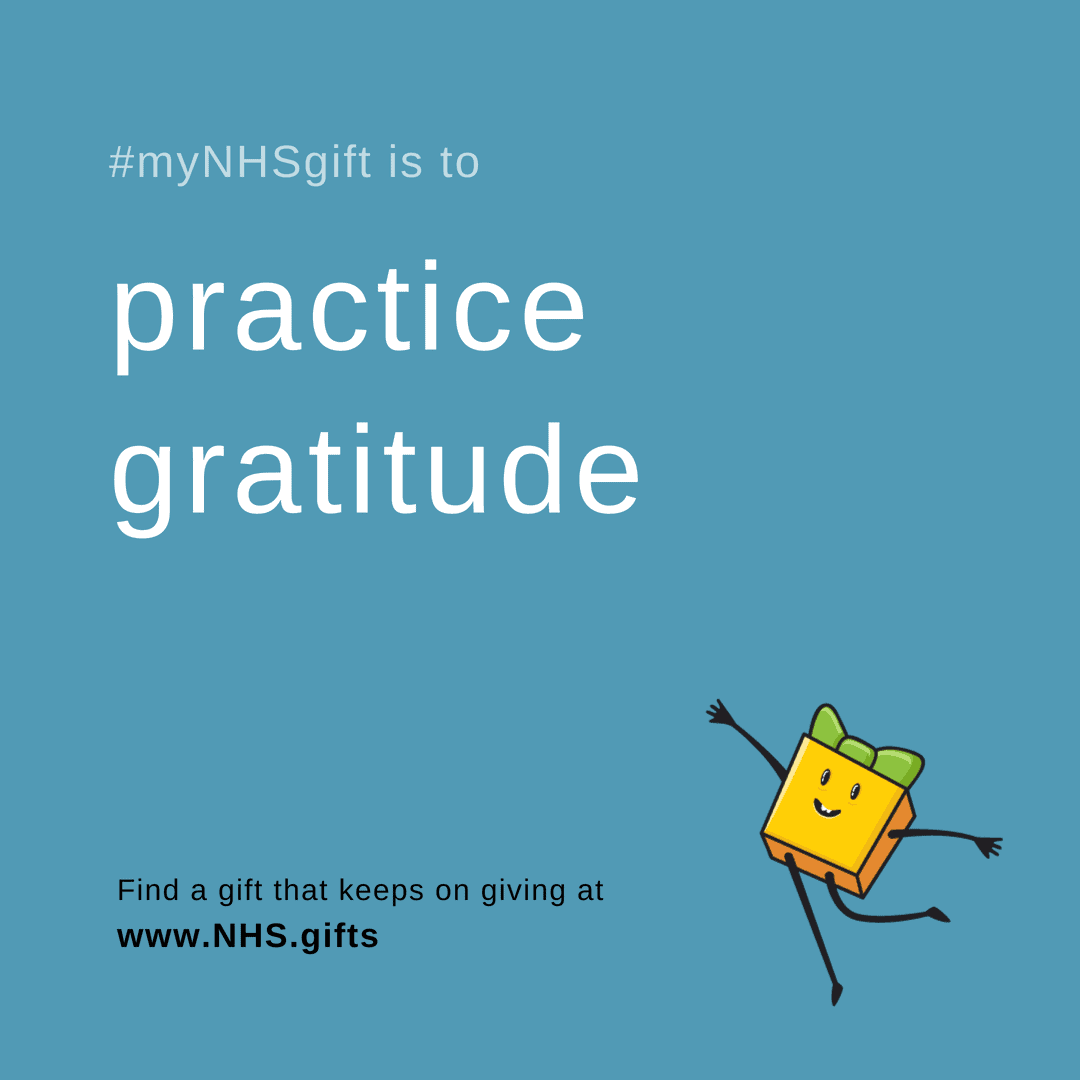 Explore other gift options…
NHS Gifts is an independent movement of UK citizens and residents collaborating to improve their own health, and ultimately, save the NHS.